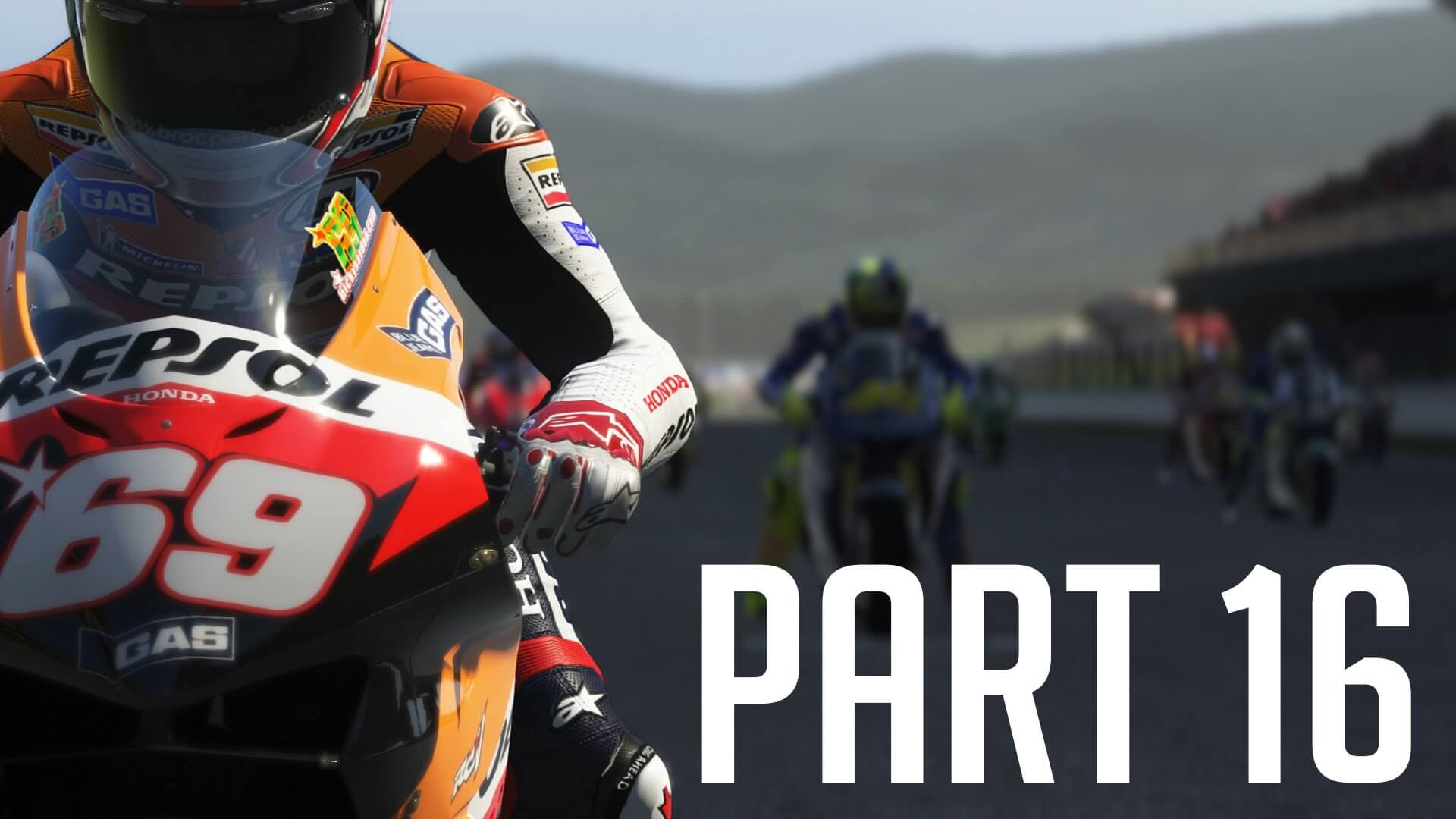 Overview
MotoGP 16 System Requirements is a beautiful bike racing game which was released for Microsoft windows, Xbox, and also for PS4. This game is the racing season in which you can play any season anytime.
MotoGP was first developed and published by Milestone S.r.l. This game is all about bike racing game seasons. Many riders able to take part in any season. This game is the best release by MOTOGP series.
What are MOTOGP 16 System Requirements?
Minimum System Requirements
MotoGP 16 minimum System Requirements are very simple. So make sure if you have these then you are able to run the game.
MotoGP 16 needs intel central processor which is Core i5-2500K 3.3GHz and also AMP processor of Phenom II X4 850.
If you love beautiful and nice graphics of the game then you need NiVidia graphic card of GeForce GT 640 and AMD graphic card of Radeon HD 6670.
For the smooth flow of the game, you need RAM of 4 Gb and also VRAM of 1 GB. MotoGP 16 needs the space of 20 Gb on hard drive so make sure you have plenty of space on your hard drive,
This game only run on operating system windows 7 – 32 bits and Direct X 10 is needed for this.
Recommended System Requirements
If you want to play MotoGP 16 without any trouble then you need to follow some main instructions.
First, You need Intel core processor of Core i5-4670K 3.4GHz and also AMD processor of FX-9590.
If you have craze of fantastic and astonishing graphics then graphic card of NVidia which is GeForce GTX 970 4GB and for more better graphics you need AMD graphic card of Radeon R9 390.
For the better and good speed of the game, you need VRAM of 4 Gb and system RAM 8 GB. It requires space of 20 GB on your hard disk because files of this game are very large.
This game can be run on windows 7 – 32 bits and also direct X 11 is required. For further installation make sure your DVD is loaded with game CD.
Read Out My Recent Review About
League of Legends System Requirements
Fallout 4 System Requirements.
Game Review
MotoGP 16 is best bike racing season game by MotoGP series. Motogp 16 release date has not been announced yet but season includes some new features which make this game very interesting and entertaining.
There are many bike racing games but MotoGP 16 is very attractive and interesting game. You can play in career mode or you also play races with many riders in arcade mode directly.
First, Create your rider and upgrade him with lots of many things like outfits, helmet etc. After this joint training season and improve your all skills and race with other drivers.
This game not only lets you play this season only but you can play also previous seasons of the game. Train yourself in training season and you can start your debut in any season.
Join Valentino Rossi academy and start your training with others riders. Test and improve your riding skills and start the races. After winning the race you earn some rewards.
Play different races on different tracks like in the city, in desert etc. You can play drift race in the desert and these races give you some new skills and some new upgrades.
In career mode, you can create your own racer and select your team and start your career. Win races and earn some cash and also unlocks new bikes and different outfits helmets etc.
MotoGP 16 sytem requirements races are very amazing and entertaining. Tracks are loaded with other bikes and lots of drivers. Lots of drivers took part in one race at a time and there 24 laps in each race. The main part of this is the handling of your bike. Handle your bike carefully or else you may be knockout by your opponent and then you may not win the race.
In this game, there are many modes that you can play like single player multiplayer career mode and many other
Single player mode – In single player mode you can play directly or compete with other opponents. In this mode, you can unlock several things like new bikes, kits, etc. Win races and earn cash to upgrade your bike and your rider so that you can easily win races.
Multiplayer mode – In this mode, You can play with your friends or with other peoples in the world. Challenge your friend and beat him to get first on the leaderboard. Win races in multiplayer mode so that you become a professional rider and racer. You can also host championship between your friends.
Features of MotoGP 16
Nice and beautiful graphics.
New bikes and outfits are available.
Beautiful sound of bikes and game.
Upgrade your rider after creating.
Unlocks all new bikes.
Screen Shoots
Video
Final Verdict
I am die hard fan of MotoGP and like to race with all my friends and peoples all over the world. So you should have to play this game and get some entertainment. MotoGP 16 system requirements come with many new features which make this game interesting as compare to previous parts.
So this game is full of fun and you enjoy your race in the game. Create your rider and customize him and enter into any race. So enjoy this beautiful game and get some entertainment.